Back to the Trigun Factbook
Compare Canons: Manga: Vash the Stampede | Stampede: Vash the Stampede | 1998: Vash the Stampede
Information on the biology and appearance of Vash the Stampede in Trigun Stampede (2023).
Physical Characteristics: Basic Physiology | Drain Gate | Hair | Plant Markings | Plant Wing and Flight | Portal Gate | Roots and Flowers | Scars, Amputation, and Healing | Strength and Agility
Wardrobe and Accessories: Clothing | Duffel Bag | Earring | Energy Bullets | Energy Cube | Glasses | Prosthetic Angel Arm | Prosthetic Arm
Other: Bounty | Gun and Marksmanship | Music | Personality | Plant Communication and Healing | Relationships | Toma Equestrianism
Gate Gun
While the arm amputation suggests that Vash loses his gate, either it remains connected to him or he has a second gate of a different type. In "Bright Light, Shine Through the Darkness", Knives somehow controls Vash's gate and calls Vash out for still not being able to control it himself. With this gate activation, there is no sign of the gravity effect from "Millions Knives" and in fact the gate presents completely differently.
When Knives activates it, he does so by touching Vash's gun. Smoke, white-blue light, and a black, cracked appearance spread over the gun. Vash loses awareness and his child self appears in the higher dimension, confused and calling for Nai, holding his gate-covered gun.
Vash remains in this state, immobilized, until Knives is distracted by Nebraska's rocket launcher. Then Vash startles awake and runs after Knives. The black and smoke remains on his gun for an indeterminate length of time, at least until Knives has escaped with the plants. We see another glimpse of the higher dimension through the smoke, but now it is empty.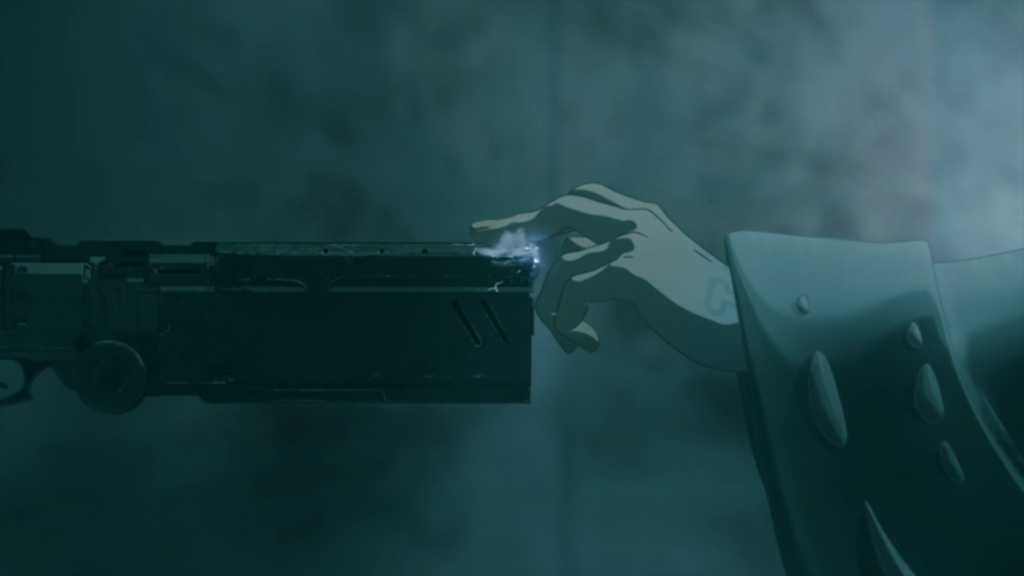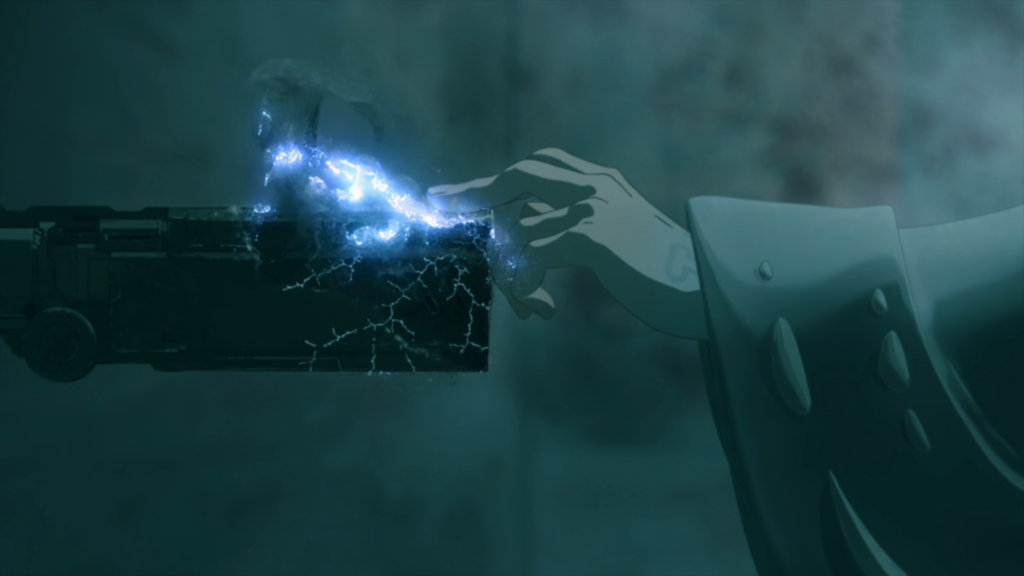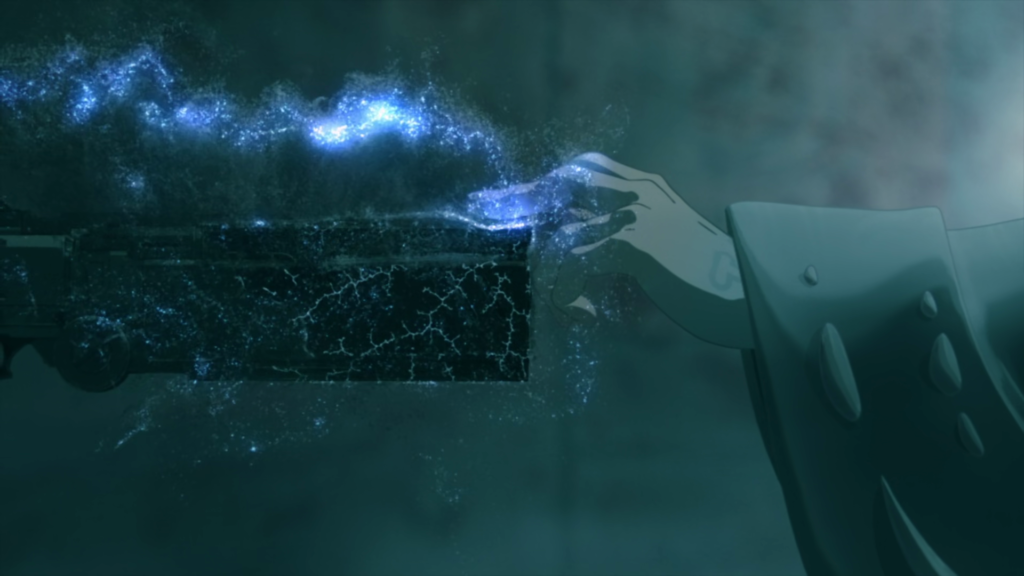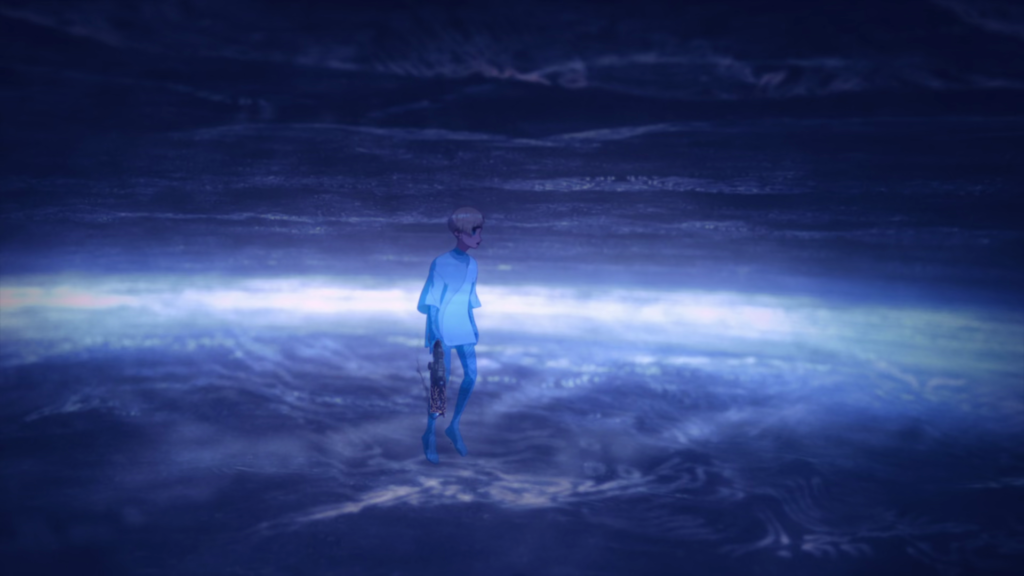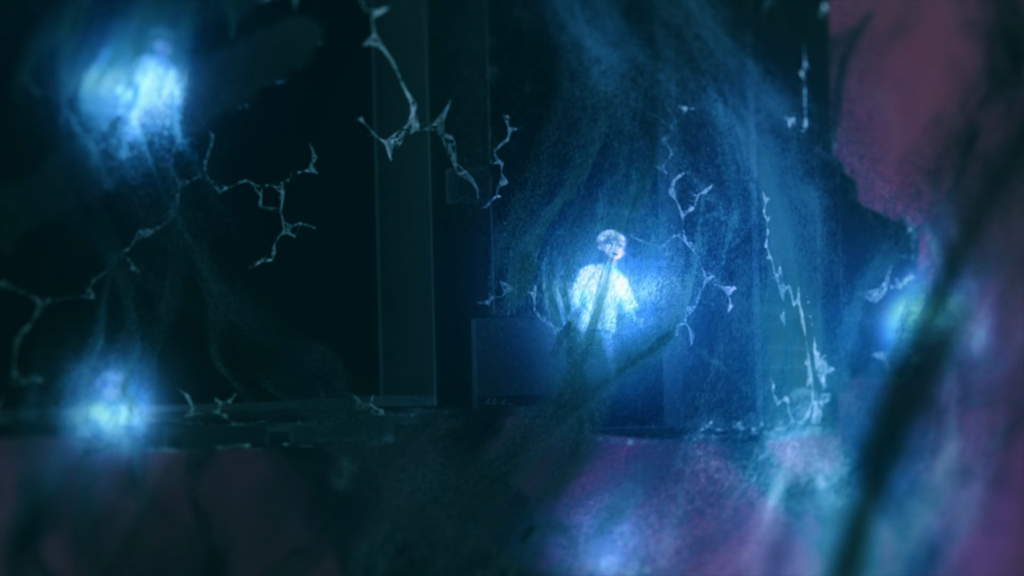 In "HUNGRY!", Conrad and Knives discuss what Knives did to Vash's gate in the preceding episode. Conrad says the gate "allows access to the higher dimension" but that Vash's human-like "morality and ethics" act as a defensive measure that locks the gate. Knives then declares he will pry the gate open and destroy Vash if he has to. This leads directly to his actions towards Vash in "To a New World", where he manipulates Vash's mind to remove his "morality and ethics" — in practice, his attachment to humanity — and unlock access to the higher dimension.
Gate Portal
When activated in "To a New World", Vash's gate appears as a portal directly behind him. The portal grows into a marquise shape, a narrow oval with pointed ends. It is a two-dimensional shape with no depth, and when seen from the side it is completely flat.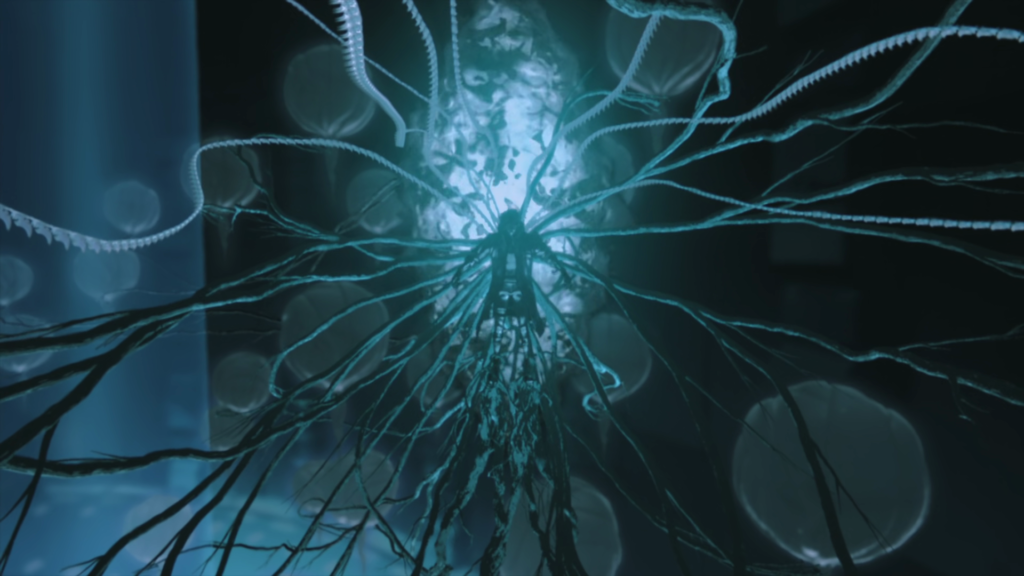 Back to the Trigun Factbook
Compare Canons: Manga: Vash the Stampede | Stampede: Vash the Stampede | 1998: Vash the Stampede