Back to the Trigun Factbook
Compare Canons: Manga: Vash the Stampede | Stampede: Vash the Stampede | 1998: Vash the Stampede
Information on the biology and appearance of Vash the Stampede in Trigun Stampede (2023).
Basic Physiology | Bounty | Clothing | Drain Gate | Earring | Energy Bullets | Energy Cube | Glasses | Gun and Marksmanship | Hair | Music | Personality | Plant Communication and Healing | Plant Lines | Plant Wing and Flight | Portal Gate | Prosthetic Angel Arm | Prosthetic Arm | Relationships | Roots and Flowers | Scars, Amputation, and Healing | Strength and Agility | Toma Equestrianism
Drain Gate
According to the Trigun Stampede soundtrack for the music for "Millions Knives", the black hole that appears in Vash's arm is called a drain gate.
Vash's drain gate first appears in reaction to extreme emotional stress, as Knives has just slaughtered several plant engineers and then threatened to kill Luida. Vash is shocked as the gate opens with intense purple light and a sucking wind. He panics as it beings to pull in everything around it, including dead bodies. Knives amputates the arm with a single slice, and the arm flies upwards and is then sucked into its own gate, closing the gate.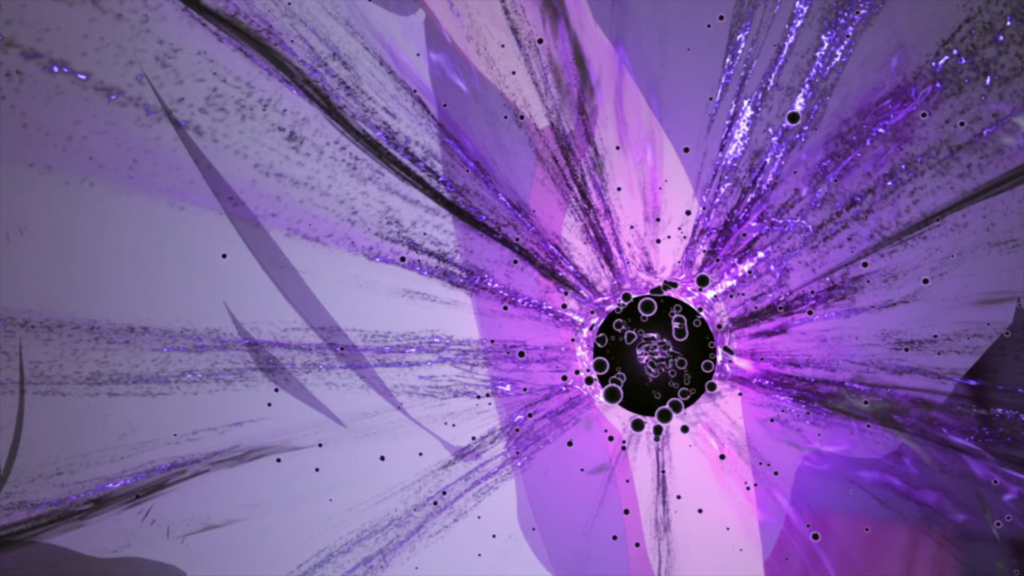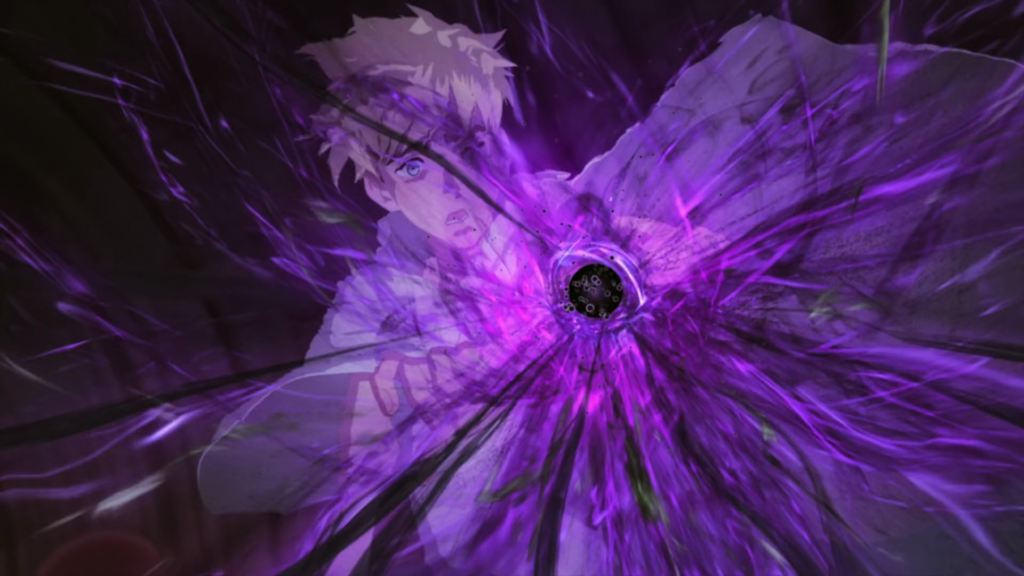 According to Studio Orange at SakuraCon 2023, Vash's gate is not simply a black hole, but something bigger and beyond human knowledge or comprehension.
images needed
Back to the Trigun Factbook
Compare Canons: Manga: Vash the Stampede | Stampede: Vash the Stampede | 1998: Vash the Stampede