Back to the Trigun Factbook
Compare Canons: Manga: Millions Knives | Stampede: Millions Knives | 1998: Millions Knives
Information on the biology and appearance of Millions Knives in Trigun Stampede (2023).
Basic Physiology | Clothing | Foot and Hand Knives | Gate Cloak | Hair | Knife Tentacles | Music | Personality | Plant Communication | Plant Fusion | Plant Markings | Plant Wing and Flight | Strength and Agility
Compare Knives canons: Manga: Blades | Stampede: Foot and Hand Knives | Stampede: Knife Tentacles
First Appearance
The first time we see Knives' gate knives is his confrontation with Conrad in July, when Knives is physically a pre-teen. The knives extend out of his left hand. Tesla's eye is embedded in the blades. At some point before this, likely before The Big Fall destroyed SEEDS05, Knives took Tesla's eye and put it into his body.
Hand and Foot Knives
We see Knives' hand knives again when Knives and Vash meet as teenagers. When he extends them, they manifest with a blue glow. There are two blades for each hand knife set, and one blade for each foot knife. This is similar to how in Trigun (1998), Vash wears boots with pop-out knives in the soles.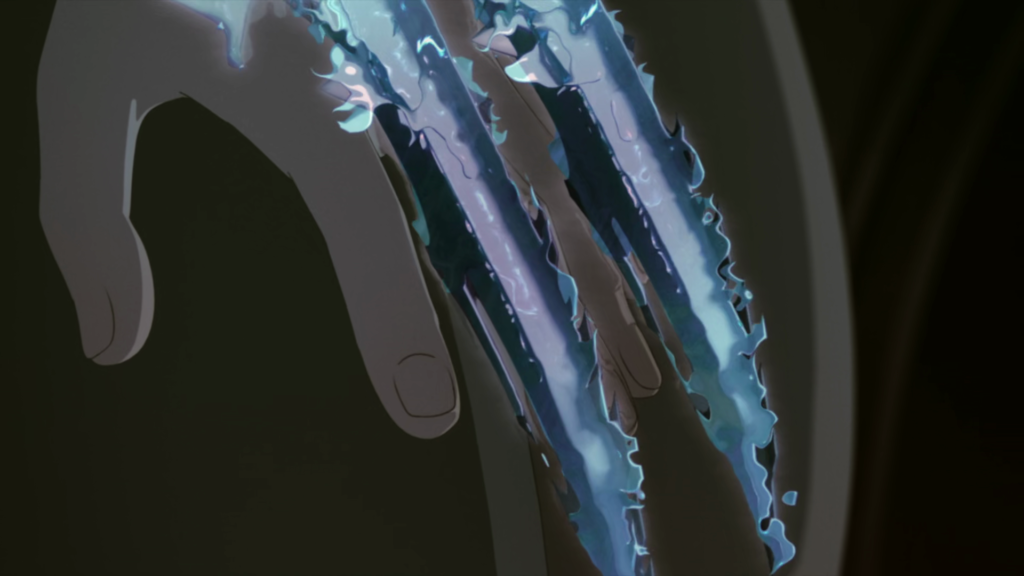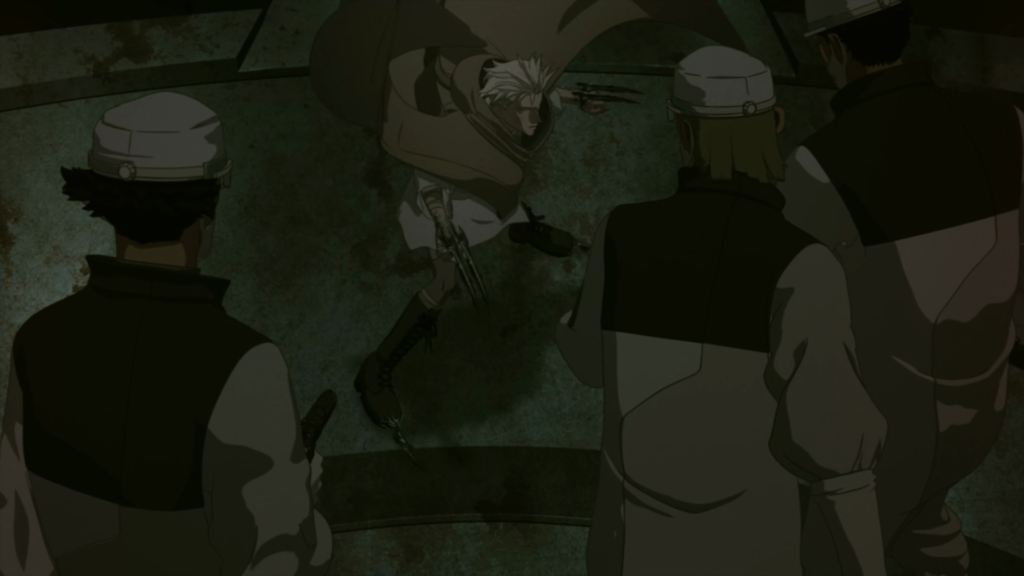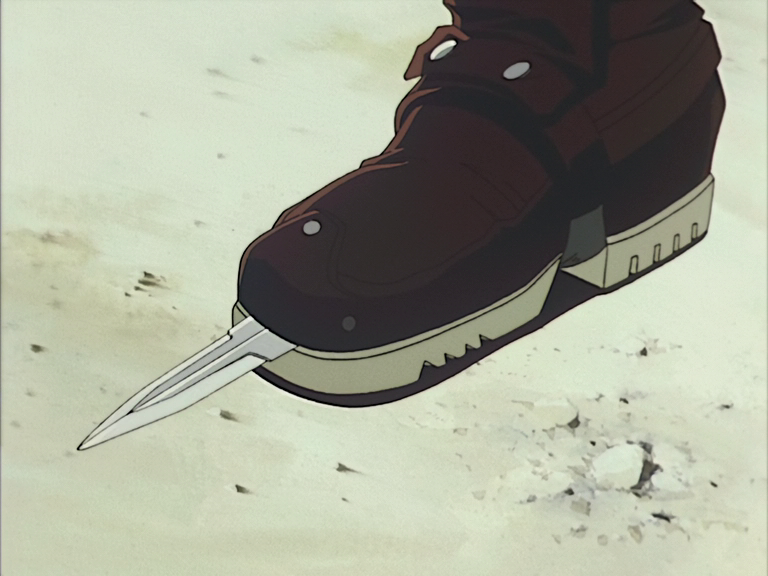 Back to the Trigun Factbook
Compare Canons: Manga: Millions Knives | Stampede: Millions Knives | 1998: Millions Knives