Back to the Trigun Factbook
Compare Canons: Manga: Millions Knives | Stampede: Millions Knives | 1998: Millions Knives
Information on the biology and appearance of Millions Knives in Trigun Stampede (2023).
Basic Physiology | Clothing | Foot and Hand Knives | Gate Cloak | Hair | Knife Tentacles | Music | Personality | Plant Communication | Plant Fusion | Plant Lines | Plant Wing and Flight | Strength and Agility
SEEDS05 Clothing
TBA
Teen Clothing
TBA
Adult Clothing
As an adult, Knives wears a skintight bodysuit that has the same grey color and white plant line pattern as the bodysuit he wore as a child. However, this does not appear to be normal fabric as it fades into his skin at his wrists and ankles. It is likely instead a product or part of his Gate, as much as part of his body as his knives and wing.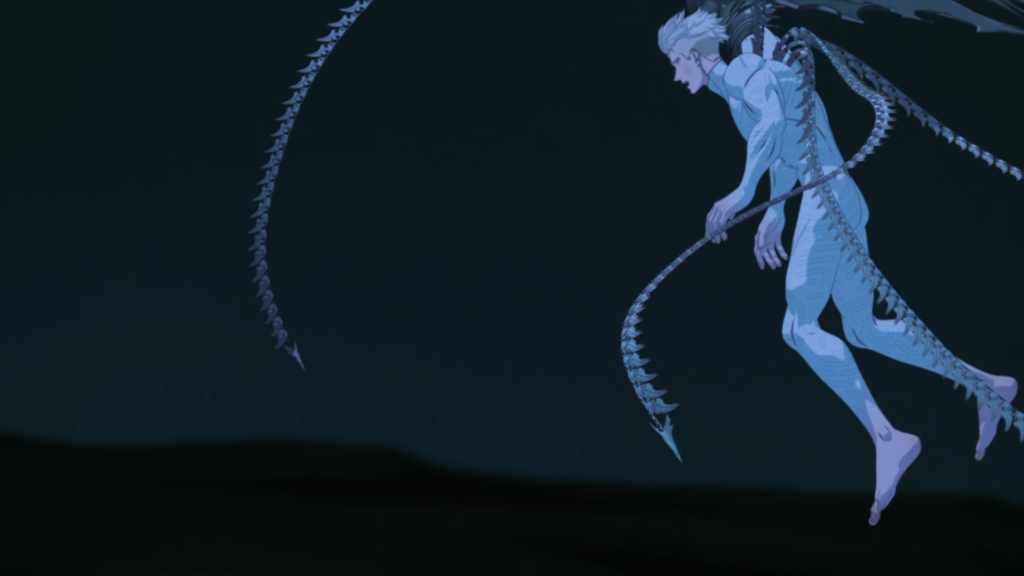 Back to the Trigun Factbook
Compare Canons: Manga: Millions Knives | Stampede: Millions Knives | 1998: Millions Knives