Back to the Trigun Bookclub Archive
Trigun Bookclub By Volume
Trigun: Volume 1 | Volume 2
Trigun Maximum: Volume 1 | Volume 2 | Volume 3 | Volume 4 | Volume 5 | Volume 6 | Volume 7 | Volume 8 | Volume 9 | Volume 10 | Volume 11 | Volume 12 | Volume 13 | Volume 14 | General Commentary

Trigun Bookclub By Member: alena-reblobs | aluvian | annaofaza | anxiety-elemental-kay | caffeinefire | deludedfantasy | discount-kirishima | domfock | dravencore | eilwen | fifthmooon | hashtagcaneven | hikennosabo | iwritenarrativesandstuff | lizkreates | makima-s-most-smile | merylstryfestan | mydetheturk | namijira | needle-noggins | nepentheisms | nihil-ghost | ocelaw | pancake-breakfast | rainbow-pop-arts | retrodaft | revenantghost | sunday-12-25 | the-nysh | weirdcat1213
Original Tumblr Post: Trigun Maximum 10.4
Trigun Maximum 10.4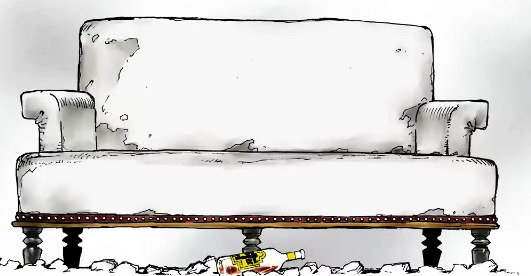 It is time…
07: Wolfwood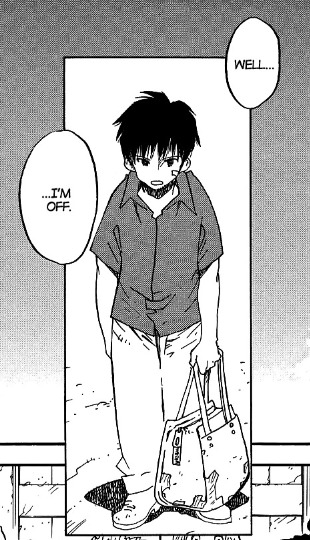 Farewell, my friend.
Fitting, that we do not see Wolfwood here, but little Nicholas. Because in the end even though he was aged up and tortured, this child remained in him. This is his true self. The lost little boy that felt himself as a burden to all and that shouldered the responsibility of the wellbeing of the place he loved most. The lost little boy that cared too much in a world that cares too little. The morals of this little kid made Wolfwood the man he is today, through all the torture and everything, they persevered. This is the best of humanity.

Wolfwood has been an awkward idiot even in childhood. He cannot deal with open affection and becomes shy. It is sad and cute at the same time.
Is that a young Chapel? How much did he age in those six years? Damn!
The tricks the cult used to get children. It was a trap and it got Wolfwood. He left to become a tradesman… And a tradesman he did become, just not the kind of tradesman everyone imagined. Wolfwood was a great brother to many and they loved him.
Even if confetti is selfmade, we know they didn't have much resources there. It surely was not cheap to produce it, even if it was selfmade.
How old does Wolfwood look there, maybe 10? Maybe even younger. The timeline is really not something we should look to close up. Nightow went by vibes, that's all we need to know.
Like I said so often, the orphanage is Wolfwood's paradise. The place where he was fed, could sleep and felt safe. He didn't require anything more and that says much about his living situation beforehand. Much like Rem for Vash, it is an ideal for Wolfwood, a perfect place, something that has to be protected from the reality of the world. This ideal has been his saving grace. It made him survive not only Chapel and the torture, but it gave him reason to go on when his guilt became too much. If Wolfwood is truly devoted to something, it is this.
Wolfwood's sorrowful eyes… He looks younger here. And softer. The softest Wolfwood we have ever seen. Close behind the Wolfwood that let down his guard the night before he brought Vash to the ark and they relaxed a last time together.
Even after all he did and all he accomplished, Wolfwood feels undeserving for any forgiveness or any welcome. If Chapel has achieved anything then it is that Wolfwood truly has no self love. Wolfwood was hypercritical with himself before the cult got his clutches around him, but I have no doubt that the things he went through have worsened his self worth massively.

He wants to be kept in memory as the innocent, but responsible, big brother Nico and not the bloodied gunman he has become. He wants to keep their innocence and the illusion that somewhere their beloved big brother is still out there. He wants to protect them one last time, this time from the grief that comes with his death.
But, Wolfwood is a complex character. If the kiddos knew, would they really go away that easily? Wouldn't they try to make him come with them? Being either forced to watch Wolfwood die on the way to Home or having to see Wolfwood breaking down, because he cannot keep up the masquerade anymore. He cannot be vulnerable, especially not in his last moments.
I wish we would get more info, does Wolfwood chose to stay because he knows he would not get to the main ship for help/he knows that his body breaking apart is not treatable or has he 'just' given up. I think it is the first, I just wish for some hard facts. But neither of the two lovely calamities left are really able to talk directly about the elephant in the room. Vash is so desperate.
By not addressing that Wolfwood is actively dying, by trying to push Wolfwood to leave with the others, they both avoid one thing… The helplessness. This is Wolfwood's choice, so it is okay, so it is bearable.
There is one really big headcannon that I have for the case that either Wolfwood decided to stay there even though there may have been a possibility to save Wolfwood or that Vash may have been able to heal Wolfwood with or without a cost of his lifespan, but Wolfwood denied either of it. And it boils down back to agency. Vash is so much about having none/giving others the full agency, that he cannot force Wolfwood to do something he either doesn't have the energy to or doesn't want to due to the cost. Not only is that one of Vash' biggest modus operandi, reacting instead of acting, but here it is something more. It is about Wolfwood's agency. By now it is absolutely clear that the only true choice Wolfwood had in his life was to die for the things he loved or lose himself. Vash cannot rob Wolfwood of his agency. Not when he finally regained some in his last moments. (That said, I do not judge any peeps who use Vash overriding Wolfwood's wants and healing him or bringing him to safety. One of my most favourite breaks-my-heart-art piece is the one where Wolfwood awakes with golden hair on the couch, because Vash has given him all his life. And Vash sits lifeless next to him. I have so many feels about that one.(by popular request a link to the pic, damn had I dive deep into my bookmarks))
Neither of them really talk to each other. But from what they know of each other, it says more than words. Wolfwood, stressing that he is a gun-ho-gun, a killer, an assassin and a traitor to Vash, even seemingly proving it with the coins, Wolfwood wants to keep Vash from grieving. Vash does not need to grieve for Wolfwood. Wolfwood is a shitty person. There is no last-minute discussion to be made about it. Vash accepts the plea behind it. He disagrees with Wolfwood. But he helps Wolfwood to keep the illusion up that they aren't that close, that Wolfwood doesn't need to feel sorrow for leaving Vash, because their connection is not real. They both comfort each other by not talking about it.
Personally, I am so sad, that even in his death, Wolfwood is all about others, about lessening the pain that comes with it, that he cannot be vulnerable and just grieve his future. I am sad for Vash, too, but Vash will live on, for the better and worse.
That's… Wolfwood had no goals for himself. He has always been the protector. He never imagined a future beyond that. He had his purpose and that has been fulfilled. Not completely, since Knives is still there, but he has done all he could. He has done what a human could do. And I understand that Wolfwood cannot regret his decision. It is too intrinsically intertwined with his identity and self-perception.
And again, Wolfwood cannot bear vulnerability. Neither can Vash. Which ends in this silly exchange. But, truly, if Vash didn't react that way, I believe both would have broken down.

The last time? The last time was when Vash got drunk in the bar with the two outsiders and Wolfwood was persuaded by the nice granny to let his guard down and drink a glass, too. It was the talk where One-Eye stressed that "you'll always end up alone and be alone." Damn…
Birbs. Nicholas can finally enjoy his freedom. For a moment at least. For a moment he is free like a bird. The struggle is over. He is already dead. There is nothing to fight for him anymore.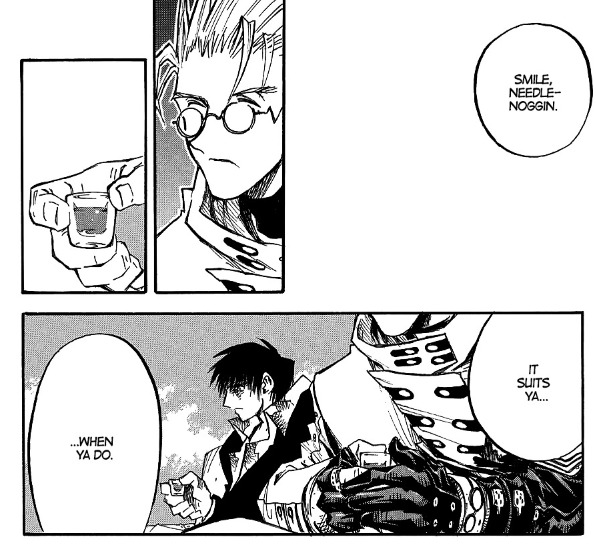 It confused me. This sentence at the moment. Two possible interpretations for me: 1. Wolfwood still tries to fake more distance between them to make it hurt less and/or 2. Wolfwood truly wishes for a future for Vash in which he can smile with a full heart.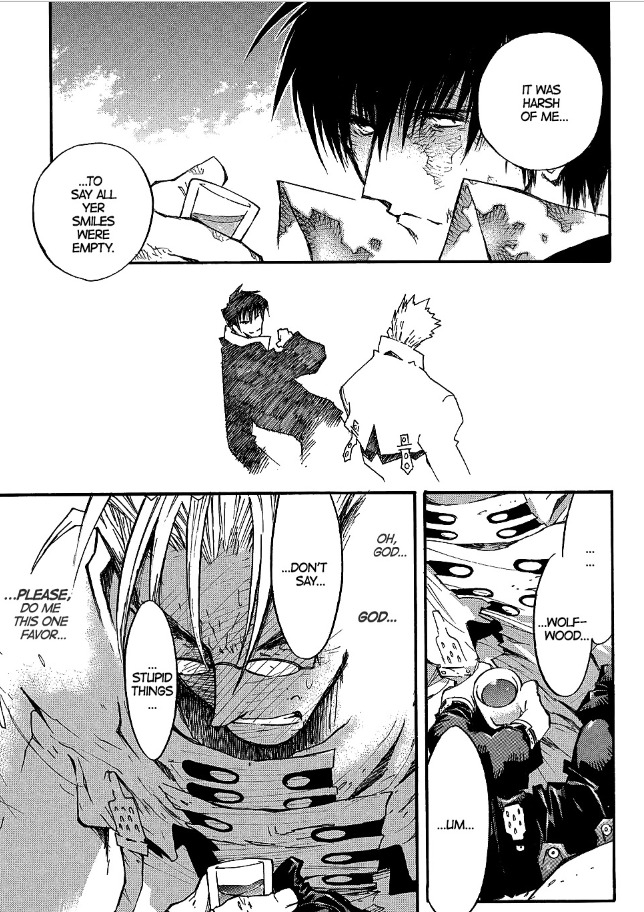 But even Wolfwood cannot hold the soft feelings in. Not all of Vash' smiles were empty. Many smiles that Wolfwood saw and/or caused were real ones. I read this as Wolfwood trying to tell Vash that he knows that he was someone important to Vash. And now Vash cannot bear it. Because he is about to lose Wolfwood forever.
(What ruins the mood a bit for me is that I cannot not laugh at the funky pose of Wolfwood. He really was like: I am a twister!)
This is the first time I saw Brad in the background. He must think they are all crazy! He doesn't know.
Wolfwood always had a home. They love him. They accept him as he is. They know that the bloodied man is their beloved big brother. Wolfwood can pass with the knowledge that he is accepted into paradise with bloodied hands and all.
Wolfwood cries. The man that so stoically had been in control of himself, that has been so incredibly avoidant of even an ounce of vulnerability, cries openly. Most likely for the first time in years. We have never seen him cry in the manga, we have seen him in shock, in despair, we have seen him shout out in pain, but he never cried.
And with that realisation… I cannot say how to interpret this scene. Comes the realisation of this love with a wave of grief because he cannot be with them, that he has no future to enjoy together, that he loves them and cannot tell them? Is it a last surge against the inevitable? A cry for mercy to the absent God? Does he wish to stay with Vash and his family?
And his bell tolls. Wolfwood has died.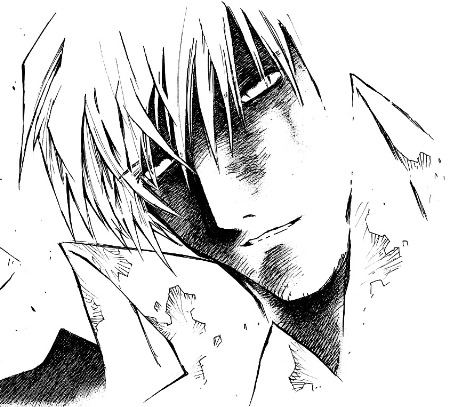 I do not believe that Wolfwood would regret his choice. He fulfilled his life goal. He may regret leaving Vash, he may regret not having had a future or more time. But the one thing he can be sure of is that Vash will take over his burden and fight for their future. They are not defenseless. He can rest. For me, the smile does not mean he died happy or without any regrets. But he died not alone. And that is enough for him.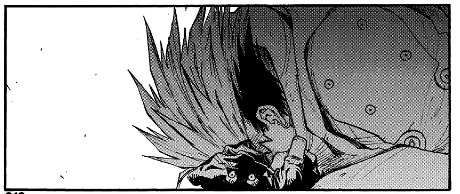 And Vash stays, again. Vash avoided any real connection to humans. Even those he called his family always felt artificial for me. Wolfwood was the first human since Rem that got under Vash' walls and got into his heart. And I truly believe that other than with Rem, with Wolfwood Vash sometimes wasn't aware of the for Vash so obvious difference between plants and humans.
Wolfwood's death… My feelings are divided and are all over the place. It is handled with such care and the consequences of his death are felt so deeply through the narrative, to which I say more in a later volume. He wasn't alone, he was with his best friend. He didn't die in a fight, but out of it at a place he could choose. And even better, he got a very clear message that his family loves him, even if he cannot do it himself. It is one of the most peaceful deaths imaginable for this pained soul.
But at the same time, it is so unfair! Wolfwood sacrificed his whole life for the safety of innocents, he bloodied his hands again and again and endured so much and all he got was a death that wasn't the worst. He got the knowledge that he is welcome home. He gets the knowledge that his loved ones are safe for now and that his friend will try his best to keep it that way. But he never gets to experience it truly. He never gets to enjoy the fruits of his labour. He didn't want much. He didn't even really dream of anything. But if he could have a place to rest, to eat and to be safe, he wouldn't want more.
I think part of my reaction stems from me being from an individualistic society. We learn that you put the work in and receive your reward, that selfless behaviour gains you a reward. Look no further than the fairy tales that are used to teach Europeans like me morals, The Star Money is one that fits this idea. But Wolfwood as a person did not get a personal, selfish reward. He got death. And that makes it so painful. His death wasn't for nothing, but his life feels so cut short. He just started the path of forgiving himself. He just realised that he wasn't alone anymore. His development was not at an end. But what Nightow wanted to say with him in the story was. The difference between the narrative and the character. And that is upsetting, while still being completely okay.
Taking in consideration that Nightow comes from a collectivist society, I feel that the outcome that Wolfwood was able to save his home, his group, even at the cost of his life, is meaningful in a way I may not completely get. Wolfwood will live on, in the actions and life of the people he saved, he will live on in Livio, he will live on in Vash. But I see the abused kid that could not be saved. The abused kid that protected others because he wasn't protected. That is the tragedy for me. 
Maybe, adding to that, on a personal note, I am a Millennial. The world that was promised to me was built up on lies and is crumbling under the greed of a few people. But media says it is my generation's fault for *looks at today's paper* eating avocado instead of diamonds. Parents being absent due to work, being alone and self reliant, maybe the oldest kid that has to take care of the siblings instead of the parents, those things were more a normal state than a rare occurrence, when I was young. With the wars, the crash from '08 and the shit that came after it, the existential dread is real and the hopelessness, too. I can only try to lessen the impact for the people who come after me and try my best to endure. And Wolfwood's whole character vibes with my experience. And on this personal note, that the character who cared so much and tried so hard could not be saved… I want hope. I need hope. In this day and age more than ever.
08: Final Parting
What's more to say? It is final. In spite of all of his powers, Vash was unable to save Wolfwood's life, even though he was able to protect Wolfwood's treasure and was a big part of Wolfwood freeing himself out of the cage that Chapel put him in. It's just so damn tragic that after all he has been through, his freedom lies in the way he was able to part.
The denial, the looming panic and then Vash laying out the facts, short, precisely and with a deadpan face. This scene is just so… It hurts. Wolfwood's death is final. It drives it home.
There is not a small part in Vash that may despise Livio right now. It won't keep. From Vash' perspective, Wolfwood entrusted Livio and the whole orphanage to him, the future as a whole, but especially the future of his loved ones.
Razlo has been a brat, but Livio seems also extremely young. I do not think he ever truly believed Wolfwood would truly die and only now he starts to understand how much Wolfwood sacrificed to get Livio out of Chapel's claws.
Vash not only protected Wolfwood's body and Livio's life, he protected the whole orphanage. Vash protected Wolfwood's paradise from Knives' laser.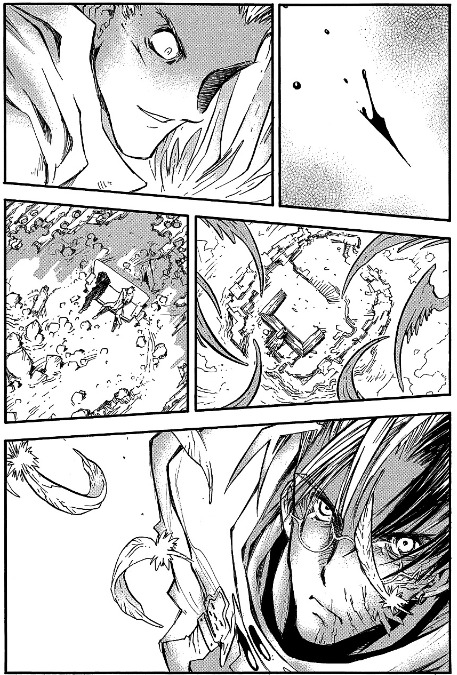 And by reflecting Knives' power back to their source, Vash declares war.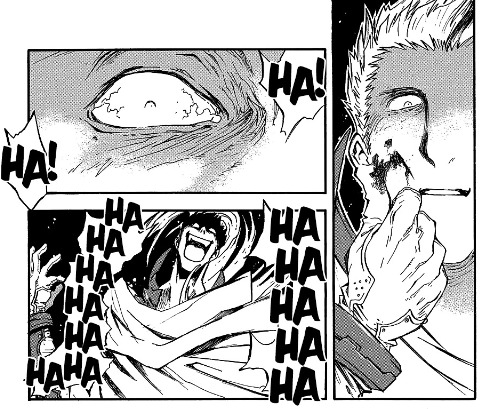 How does Knives do it? He is further and further gone the longer the story goes.
But not only that, what must that mean to Knives? His brother uses his so important lifeforce to not only spite Knives, he does it for the human Knives has sent out to betray Vash. This human has been somehow able to become more important to Vash than not only his life, but also his brother. A massive middle finger right in his face. And the worst part of it, Wolfwood is already dead. He cannot even take revenge upon him. Remember the two-face panel of Knives when he cause the fall? He drew blood with his thumbs over the left side of his face, the first panel here resembles this from the pose. Kinda as if Knives does his last step to complete and utter madness.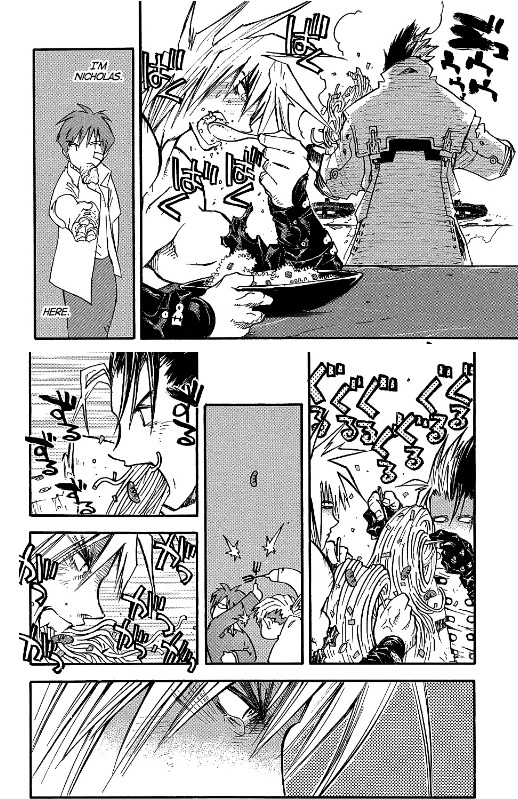 We know that Wolfwood came from a place of scarcity. Food is his love language or one of them. So it's fitting that both of the boys have memories with Wolfwood regarding this. Not only that, the memories shown are either the first meeting or the start of their journey together. Vash makes the food that Rem has made him and food that reminds him of Wolfwood.
I learned that food can be an important part of grief. You need to keep yourself fed and grief can be easily so overpowering that you cannot do it. But they must keep going on. So they eat.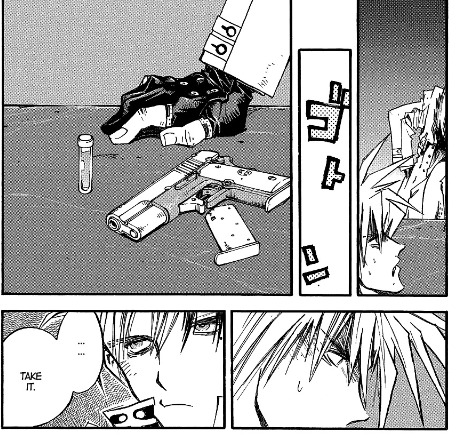 The fucking third vial! You were a red herring for Wolfwood's survival, a false counter. I despise you!
And this is a peace offering from Vash. I still believe that Vash is incredibly angry, but he understands why Livio was in that place. Remember Wolfwood, remember the man that was everything to me and that gave everything for you.
Wolfwood's burden made him the man he was. It is just a fact.
And now it is Vash' burden. Vash takes over for Wolfwood and keeps going where Wolfwood couldn't. What a sad situation. When the only thing that binds you to your lost friend is the burden that he carried and that killed him in the end.