Back to Trigun Timelines
1998 Timeline: SEEDS | The Big Fall | The Wilderness Years | Lost July | The Fifth Moon | The Ericks Years | The Death Game | High Noon | The Future
This section of the 1998 timeline covers the earliest known period, including the departure of the SEEDS colony, the birth of Vash and Knives, and the discovery of Tesla. Dates are based on confirmed in-show data as well as estimates. Where precise data is available, references are provided.
Due to lack of stated years, dates will be shown as BF (before the Big Fall) and AF (after the Big Fall). BF dates are counted negatively, like the conventional dating BC.
Compare Canons: Manga: SEEDS | Stampede: SEEDS | 1998: SEEDS
???? BF – Birth of Rem Saverem
Not shown.
Rem is born on Earth. At some point, she decides to join the SEEDS colony fleet.
???? BF – Alex
Not shown, but described in "Rem Saverem".
At some point, Rem meets her boyfriend Alex. His hair had the same upright style as Vash's. Rem says he was her emotional support, and with his help she was able to confront her mistakes and make them right again. He dies of unknown causes. After his death, Rem realize she needs to find her own direction in life, and that's what motivated her to join the SEEDS colony fleet.
???? BF – SEEDS Colony Fleet Leaves Earth
Seen in "Rem Saverem".
The SEEDS colony fleet leaves Earth in search of a new home for humanity. Rem is aboard.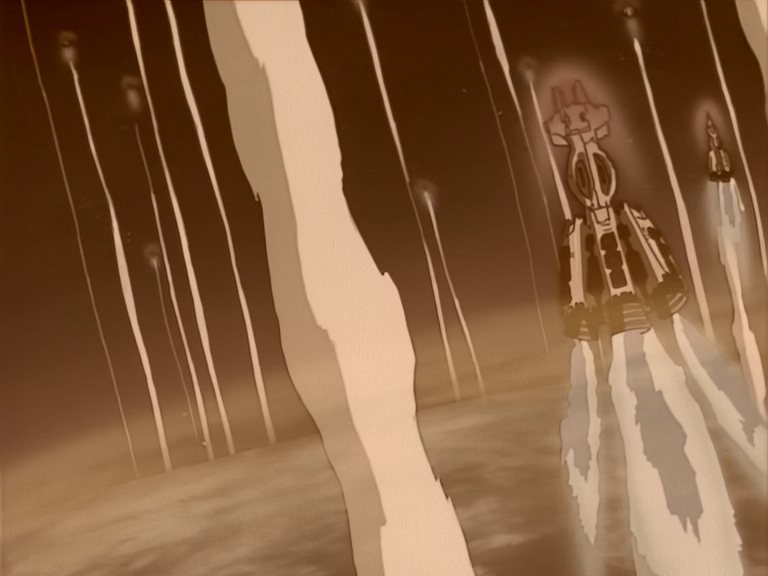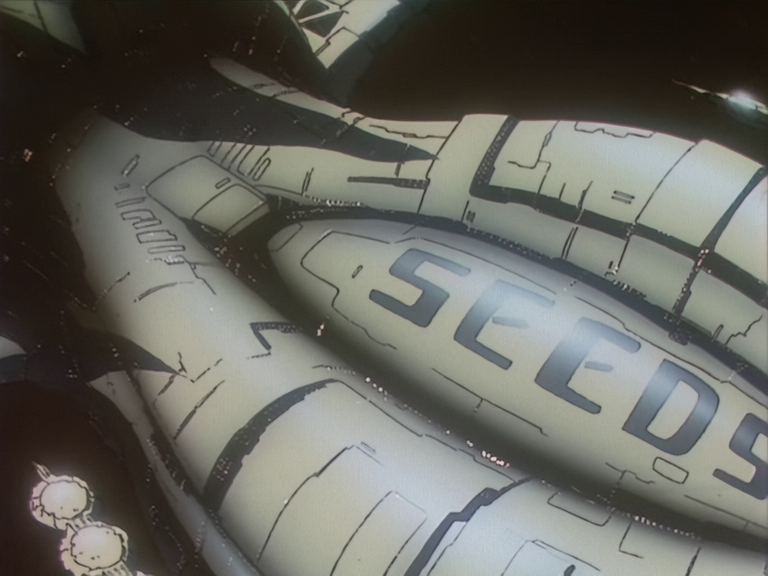 ???? BF – SEEDS Crew Wakes From Cold Sleep Five Times
Not shown.
When the SEEDS crew is reviewing the observational data for a planet, Steve says they have "been through cold sleep 5 times." This implies that they have inspected at least five potential habitable planets for the SEEDS colony, waking up from cold sleep for each planet.
1 Year BF – Birth of Vash and Knives
Seen in "Rem Saverem".
Vash and Knives are born from a dependent plant on the SEEDS ship. The SEEDS crew — Rem, Joey, Mary, Rowan, and Steve — is either awakened from cold sleep or already awake. Rem stops Joe, Rowan, and Steve from killing the infant twins.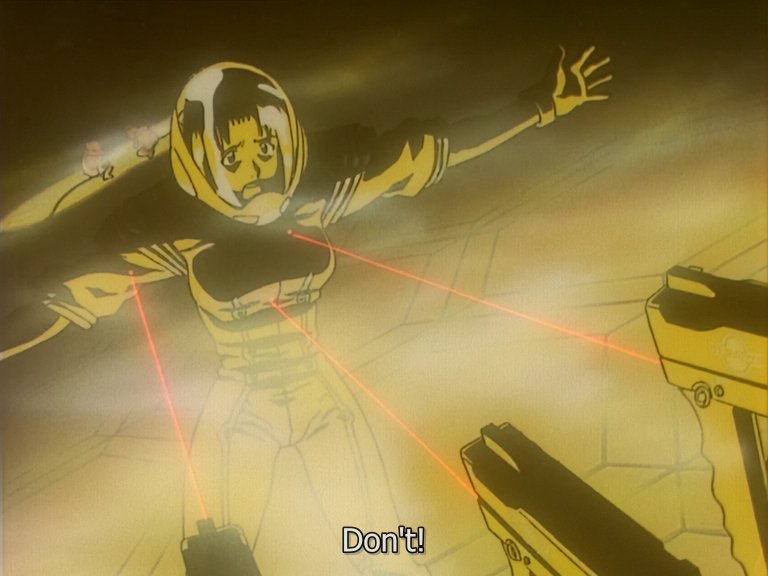 6? Months BF – Red Geranium
Seen in "Flying Ship".
Rem shows Vash a red geranium. She tells him that red geraniums symbolize love, determination, and courage.
Vash appears to be around a physical age of 6.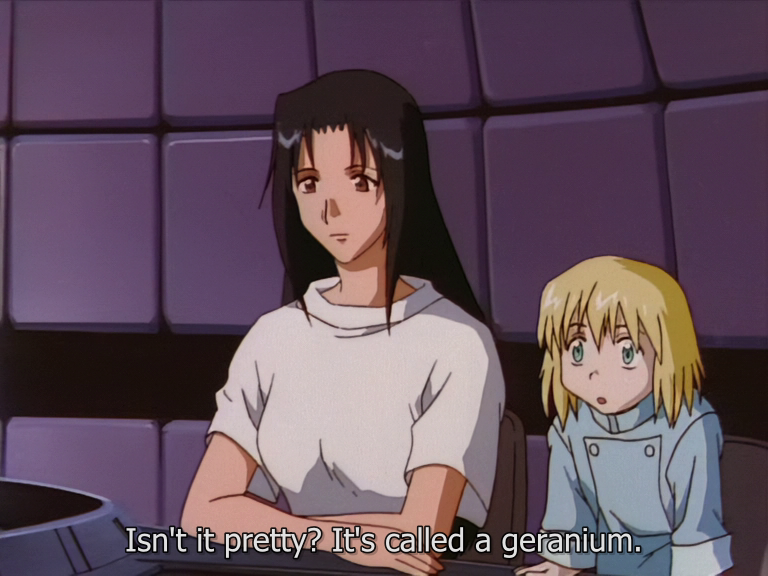 ???? – SEEDS Fleet Reaches Planet
Seen in "Rem Saverem".
The SEEDS crew inspects a planet. It's habitable but there are no existing oceans, and its stratum is mainly quartz.
Vash and Knives appear to be around a physical age of 11.
???? – Rem Explains Project SEEDS
Seen in "Rem Saverem".
Soon after the initial scan of No Man's Land, Vash is in the cold sleep control room, looking at the frozen humans. He asks Rem why the others never wake up. Rem explains to him for the first time that the ship they're on is part of the SEEDS colony fleet, searching for a new home for the human race.
???? BF – Recreation Room Lunch
Seen in "Rem Saverem".
Rem, Vash, Knives, and Mary have lunch in the Recreation Room, a large room that simulates the Earth landscape, with grass, flowers, butterflies, and trees. Rem explains to Vash and Knives for the first time that this is what Earth looked like. Rem describes the goal of Project SEEDS as the creation of a new Eden where people can live in peace, without stealing or war.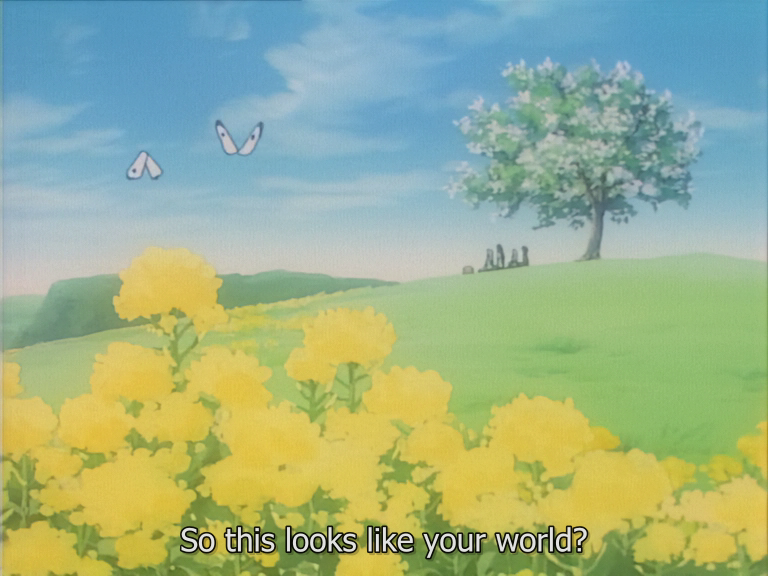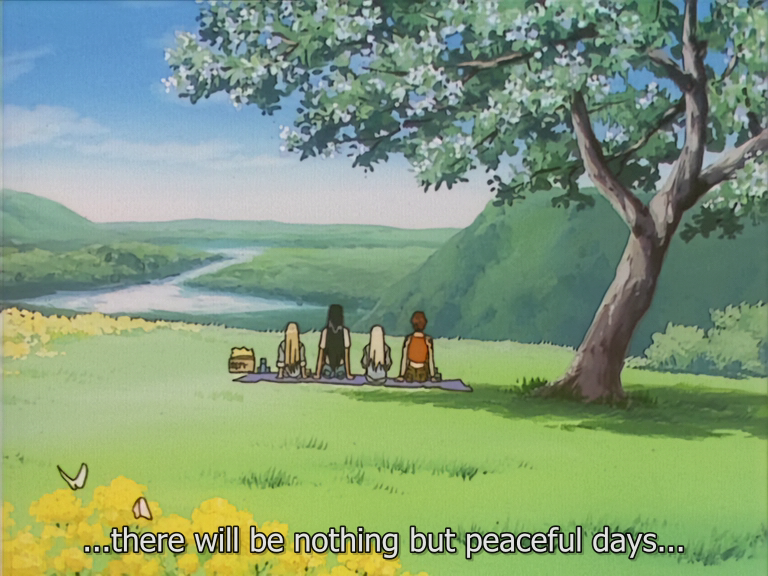 ???? BF – Earth's Fate
Seen in "Rem Saverem".
Apparently directly after lunch, Rem brings Vash and Knives to the Briefing Room. There, she and Joey show them a hologram of Earth. They explain that humanity damaged the planet to the point where it could no longer support human life. They explain that humanity is now attempting to right their wrongs and start over, and that to live at the cost of others means making the smallest sacrifice possible at the given time.
Evening Coffee
Seen in "Rem Saverem".
That evening, Rem and Joey have coffee and discuss their experiences in raising Vash and Knives. Rem tells Joey that the twins are "angels God sent us to point us in the right direction!"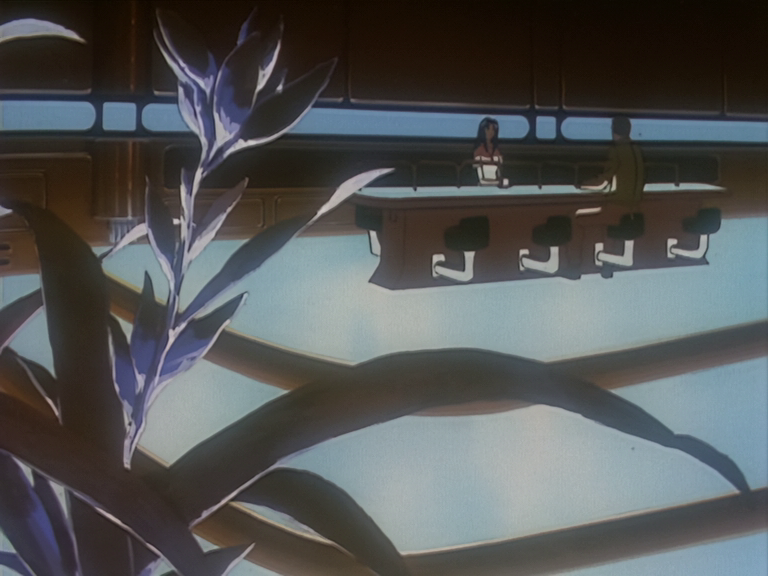 Monsters
Seen in "Rem Saverem".
The next morning, Rem, Vash, and Knives are back in the Recreation Room, playing chess. Steve complains that there are three plants that need adjusting. Rowan tells him that Vash and Knives already took care of the plants, normally a two day job for Steve. Mary says the twins' IQ is way above that of the human crew. Steve calls the twins monsters for how fast they grew in a year.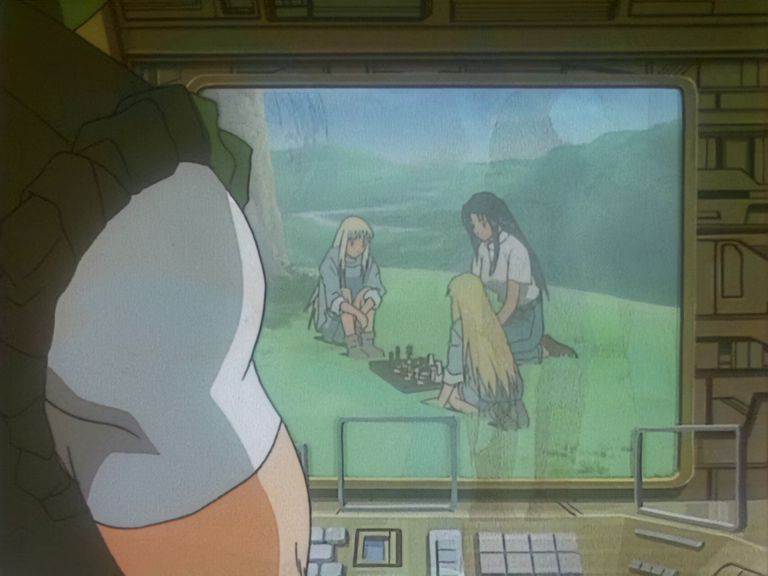 Steve Beats Vash
Seen in "Rem Saverem".
Perhaps in revenge for Vash and Knives taking over his duties with the plants, Steve corners Vash and beats him with a club.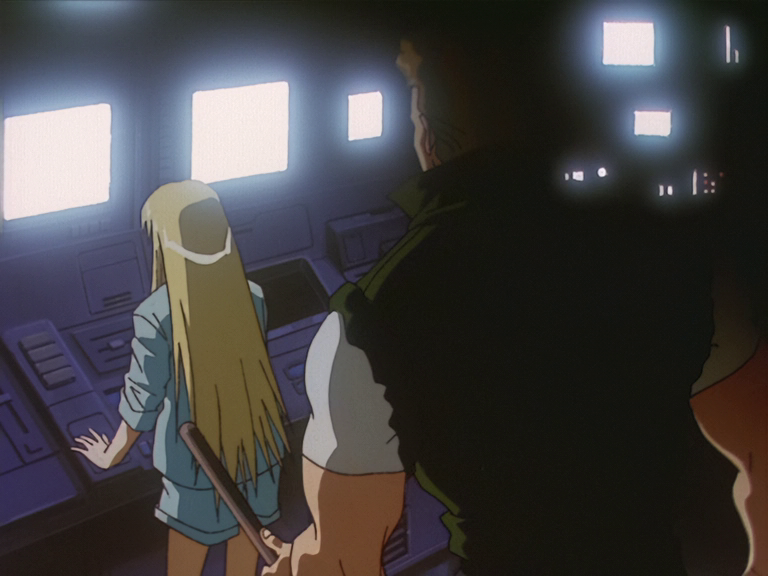 Uninvited Guests
Seen in "Rem Saverem".
Knives comes to find Vash, who is floating in a part of the ship with no gravity. Vash is crying and has a bruise on his cheek from Steve's beating. Knives tells Vash that to the humans, they are uninvited guests, and Vash needs to be patient until they are accepted.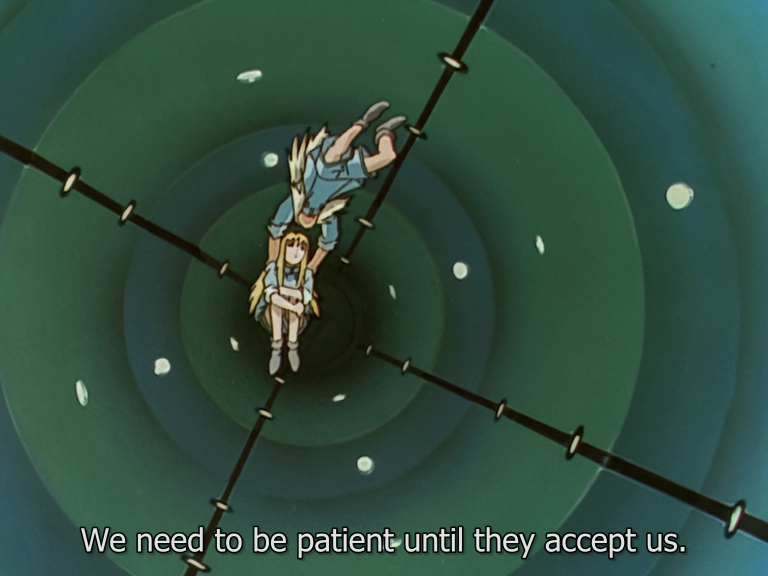 ???? – Apple Tree
Seen in "Rem Saverem".
Vash and Knives lie on the grass under an apple tree in the Recreation Room. Knives wonders why (botanical) plants can't talk. Vash says Rem said it's because plants are so strong, they only think of living and don't need words. Knives points out that they eat the fruit of the plants, and wonders if he too will be eaten someday. Vash assures him that won't happen as Rem said humans are building a peaceful Eden.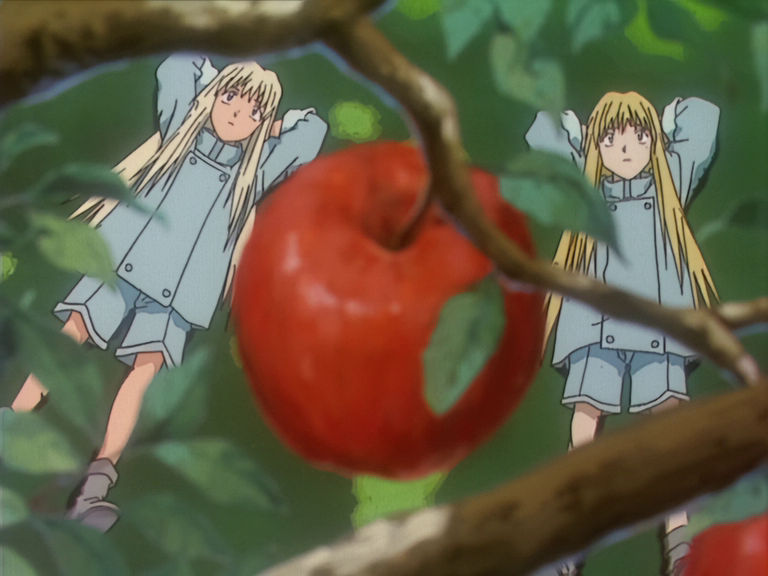 Steve Beats Knives
Steven catches Knives in the cold sleep chamber and viciously beats him.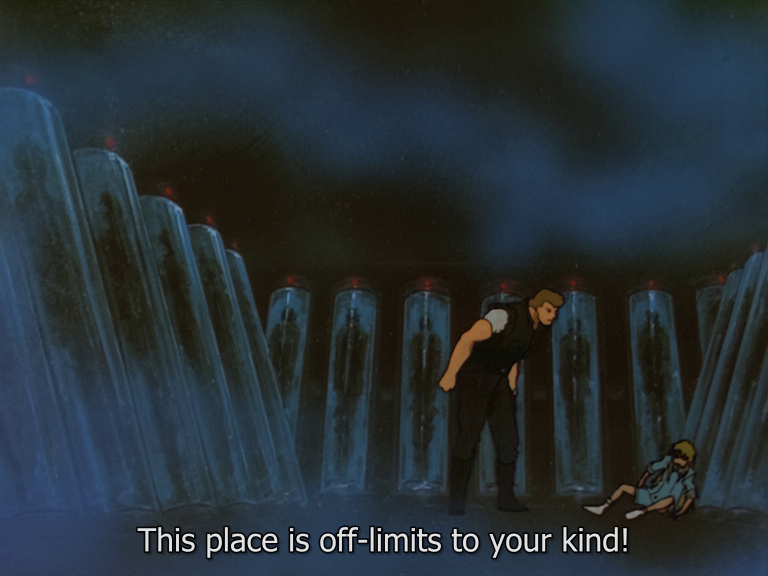 First Haircuts
Rem gives Vash his first haircut, choosing the style for him. She says that Vash's haircut is a lot like the style of a man she loved. Rem tells Vash about her boyfriend Alex and his death. Vash promises not to leave Rem alone, because he loves her.
Before Rem can also cut Knives' hair, he leaves and cuts his hair himself. In private, Knives expresses his frustration and anger at their situation. This appears to be the moment when he decides to take action to protect himself and Vash. When Vash finds him, there is a bitten apple on the ground near Knives, symbolizing that he is leaving Rem's Eden behind.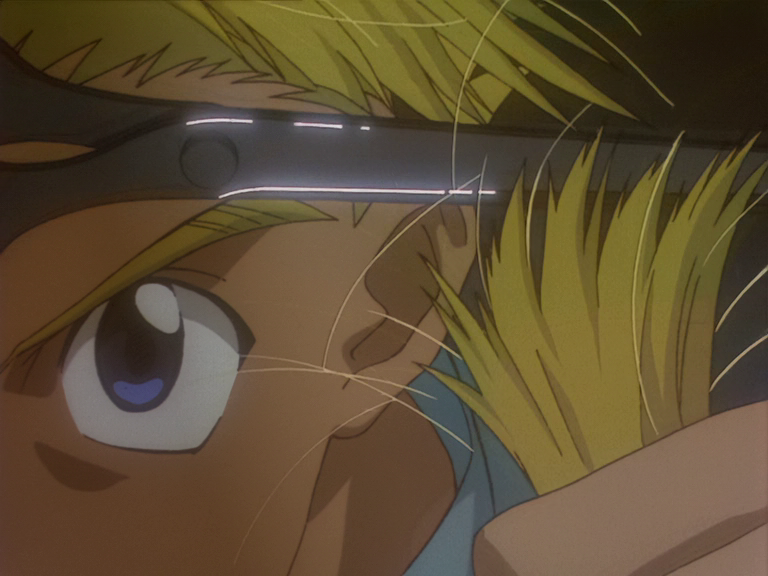 Knives Visits Rowan And Mary
After Steve calls the twins monsters at breakfast, Knives puts his plan into action. He visits Rowan, who is furious about Steve's treatment of Mary. He then visits Mary, who appears to be lamenting how Rowan and Steve compete over her. What they discuss is not shown.
Back to Trigun Timelines
1998 Timeline: SEEDS | The Big Fall | The Wilderness Years | Lost July | The Fifth Moon | The Ericks Years | The Death Game | High Noon | The Future