Back to the Trigun Factbook
Compare Canons: Manga: Other Independent Plants | Stampede: Other Independent Plants
Information on other independent plants in Trigun Stampede (2023).
Luida and the SEEDS03 Database
In "Our Home", Luida identifies Vash as a plant based on the plant markings in his eyes, a "plant reaction." She recognizes that Vash is an independent plant. Brad doesn't know what that is. Luida says "Plants are usually cloned from an original cell, but that's not the only way they can form. On very rare occasions, plants can give birth." This is a surprise to Brad.
This implies that, while not common knowledge, the existence of independent plants was known to some before the SEEDS fleet left Earth. Therefore while Tesla is the first independent plant born in the manga timeline, this is not the case in the Stampede timeline.
Luida tries to pull up the SEEDS records on independent plants. She selects the category DLFM.
This displays an area for Detailed Specimen Data. Luida enters her authorization to continue.
Four specimens are displayed:
Sample ID: SE5428-FD24813
Sample ID: AZ1259-GF36985
Sample ID: VF5487-BB58469
Sample ID: RF2846-NJ31675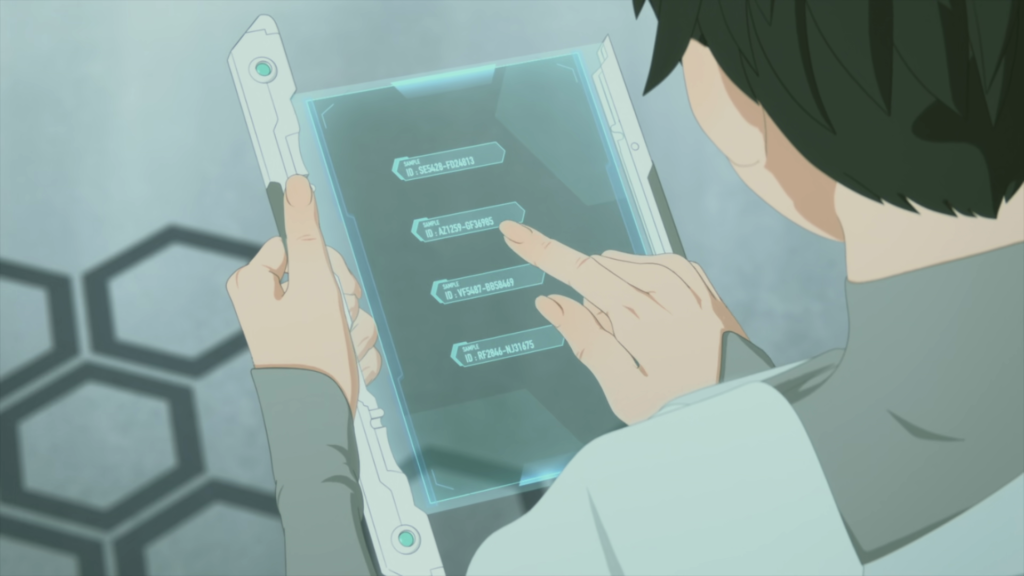 Luida selects Sample ID: VF5487-BB58469 and an alert displays. The information is Top Secret and special authorization is required to view it.
Luida then says that the only people who would know more about independent plants are the Sinners in molecular plant studies or their team leader, Conrad, from SEEDS05.
If Luida's knowledge of independent plants is from before the departure of the SEEDS fleet, her knowledge of the existence of this classified data implies that there may have been at least four independent plants on Earth, and samples were collected from each of them.
The Next Generation?
In "To A New World", Knives reveals his plan to use Vash to impregnate a large number of dependent plants and create a new generation of independent plants. While Knives' plan is interrupted when Vash breaks free of his control, the last we see of these dependent plants, they still appear to be pregnant. Conrad flies Knives' lab away from JuLai before the city is destroyed. It remains to be see in Stampede if a new generation of independent plants is about to appear.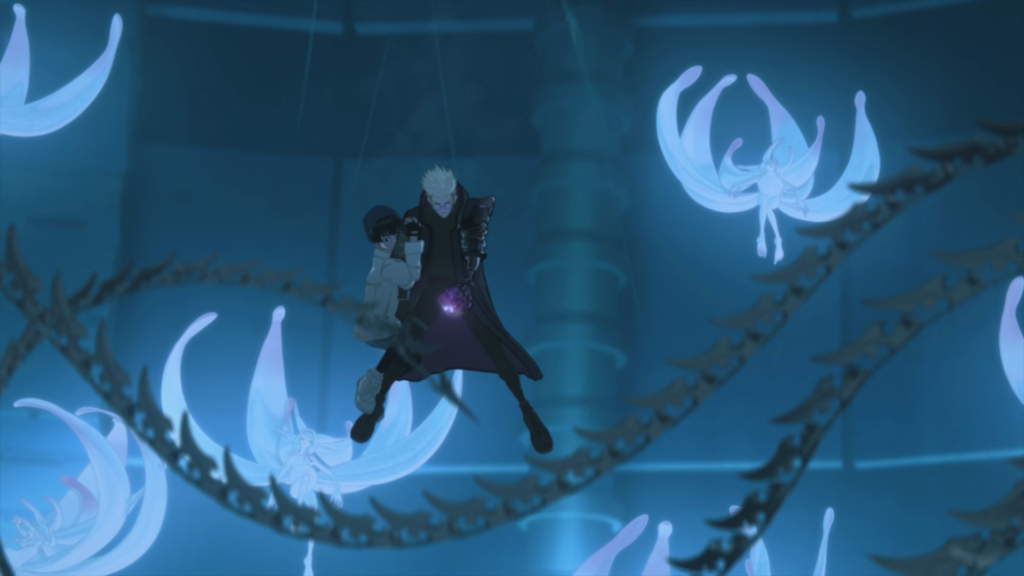 Back to the Trigun Factbook
Compare Canons: Manga: Other Independent Plants | Stampede: Other Independent Plants