Information on the general biology and appearance of plants seen in Millions Knives' impregnation tank.
Ark Impregnation Tank Plants
Knives has gathered a large number of healthy dependent plants and placed them into a huge tank for his plan to impregnate them. One of the dependent plants may be the electricity plant taken from Jeneora Rock in "Bright Light, Shine Through the Darkness".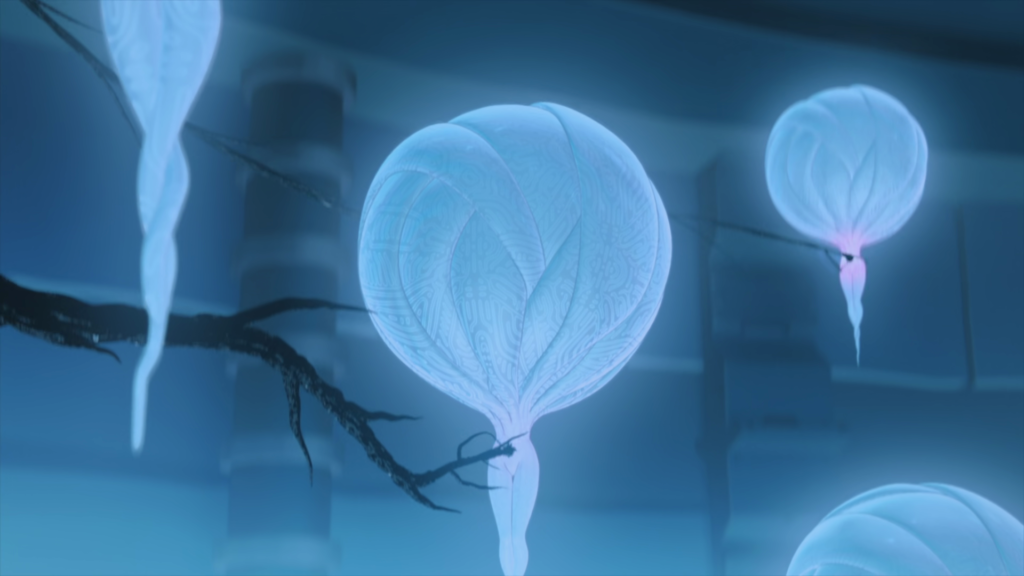 When Knives opens Vash's portal to the higher dimension, the dependent plants connected to Vash's roots begin to glow blue and then open. Once open, the tips of their wings are tinted magenta, and their bellies swell as if pregnant. Knives enters the portal and penetrates the Core with his knife tentacles, which may complete their impregnation. After Vash awakens and the portal closes, the plants appear to remain pregnant. Their status will presumably be confirmed in season 2.